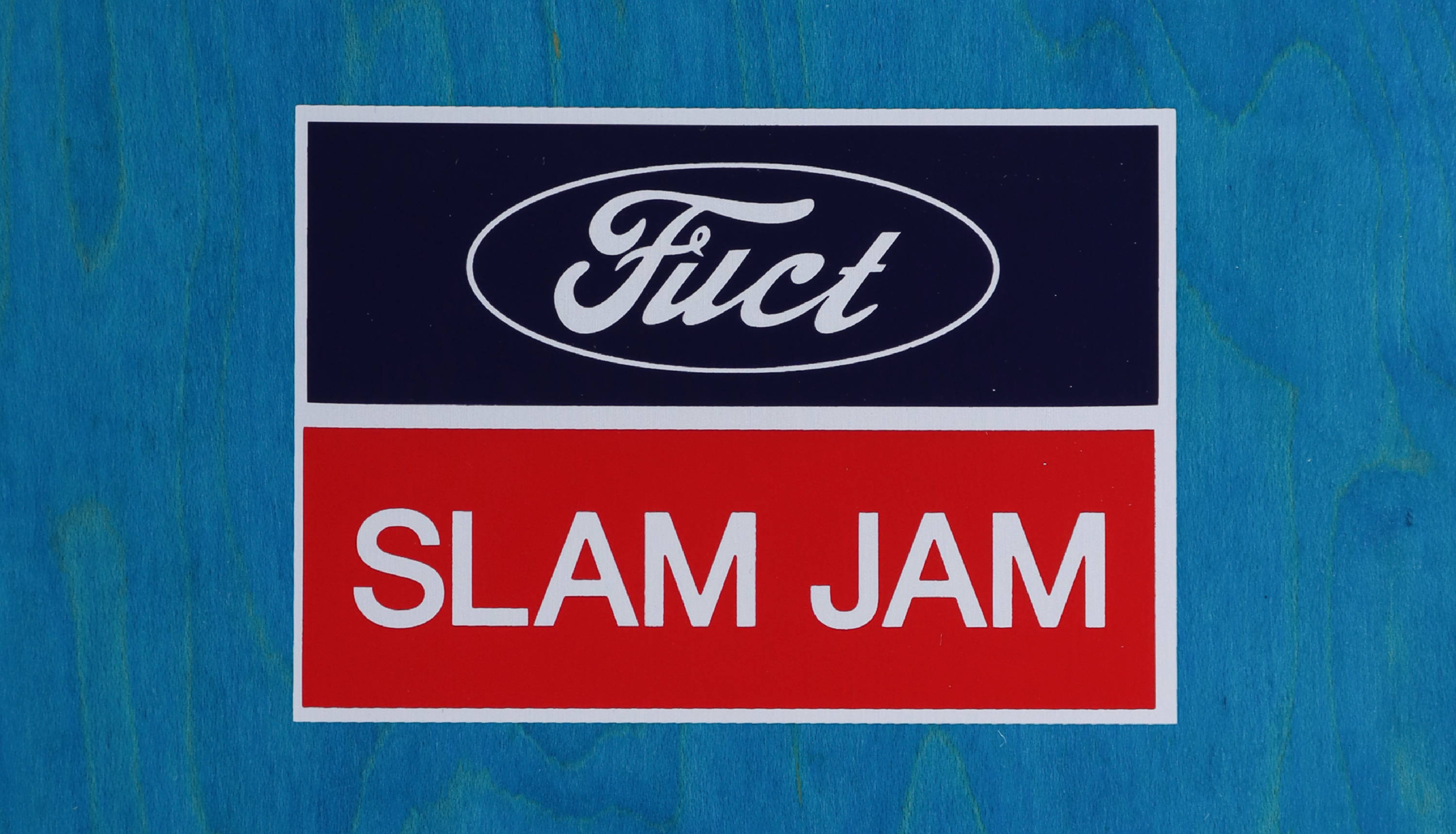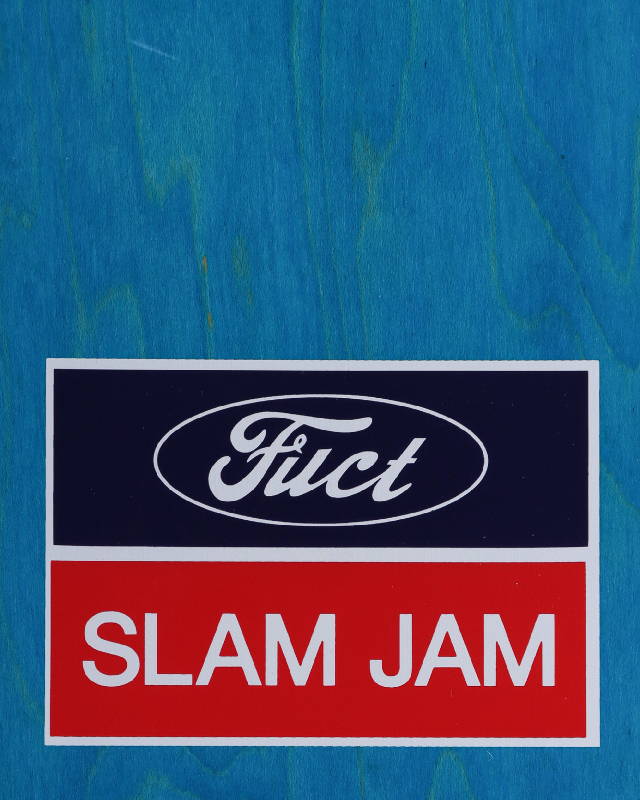 OVAL PARODY:
SLAM JAM AND FUCT CELEBRATE
REAPPROPRIATION CULTURE
Slam Jam and FUCT come together for the first time ever with a 5-items special capsule collection embracing the aesthetics of the nineties, an icon of pop culture and rebellion.

Driven by the provocative vision of its creator and the subversive Italian powerhouse Slam Jam, the collection features the iconic Oval Parody logo on the front – embracing Erik Brunetti's controversial approach. On the back Slam Jam hits with its call for a free and (un)formal ecosystem.
The dedicated skate deck is the manifestation of the deeply rooting connection to skateboarding culture and its values.
— 'FUCT developed a look and a style that personifies youth rebellion and anti-authority, but with a serious stylish twist.'
Aaron Rose
The Oval Parody exhibition curated by Kaleidoscope, is a series of twelve acrylic paintings, furthers Brunetti's thought-provoking feedback loop of reference, interpretation and creation. On view at Spazio Maiocchi until October 30th.

The capsule collection is now available online and in store.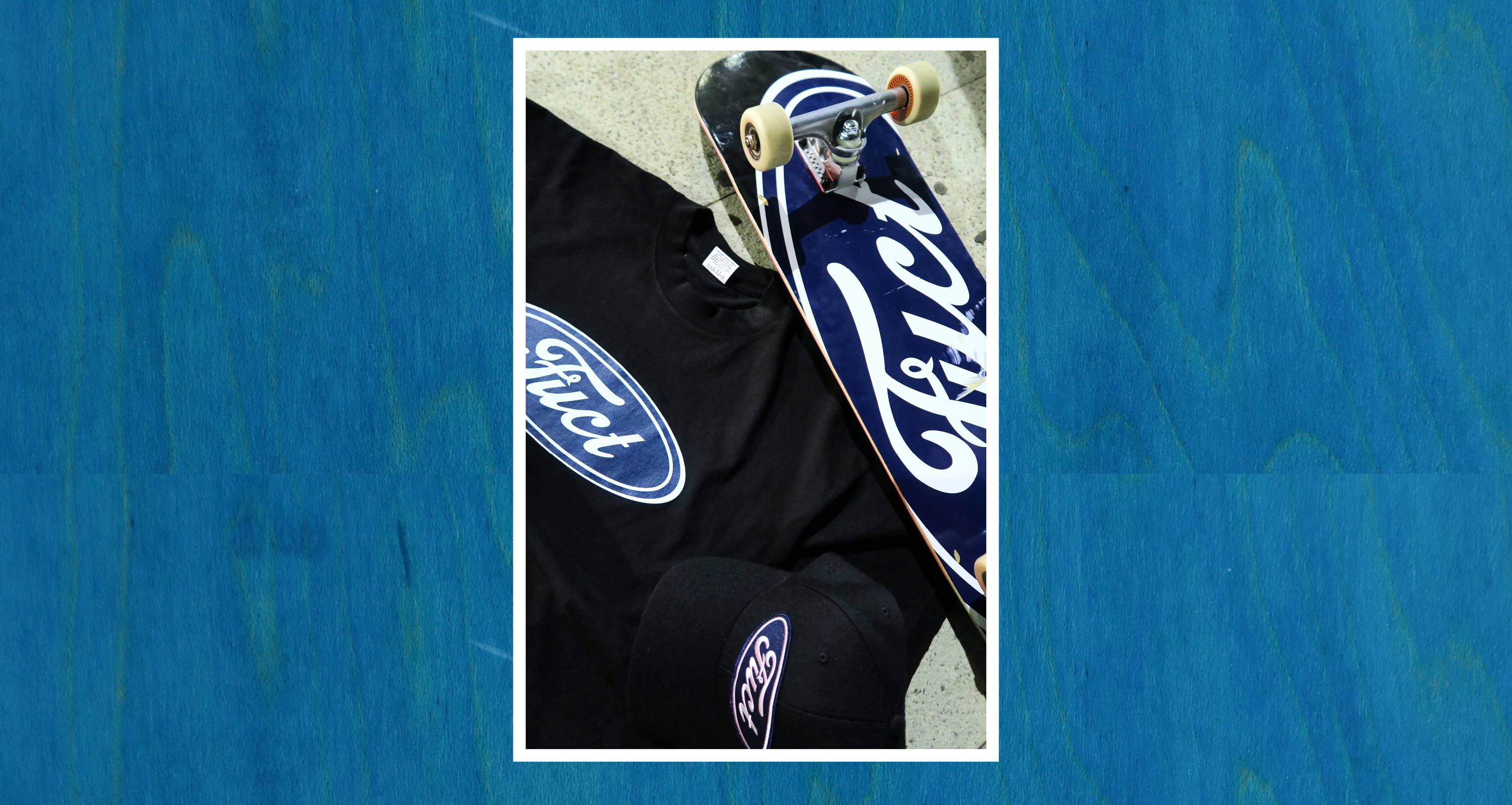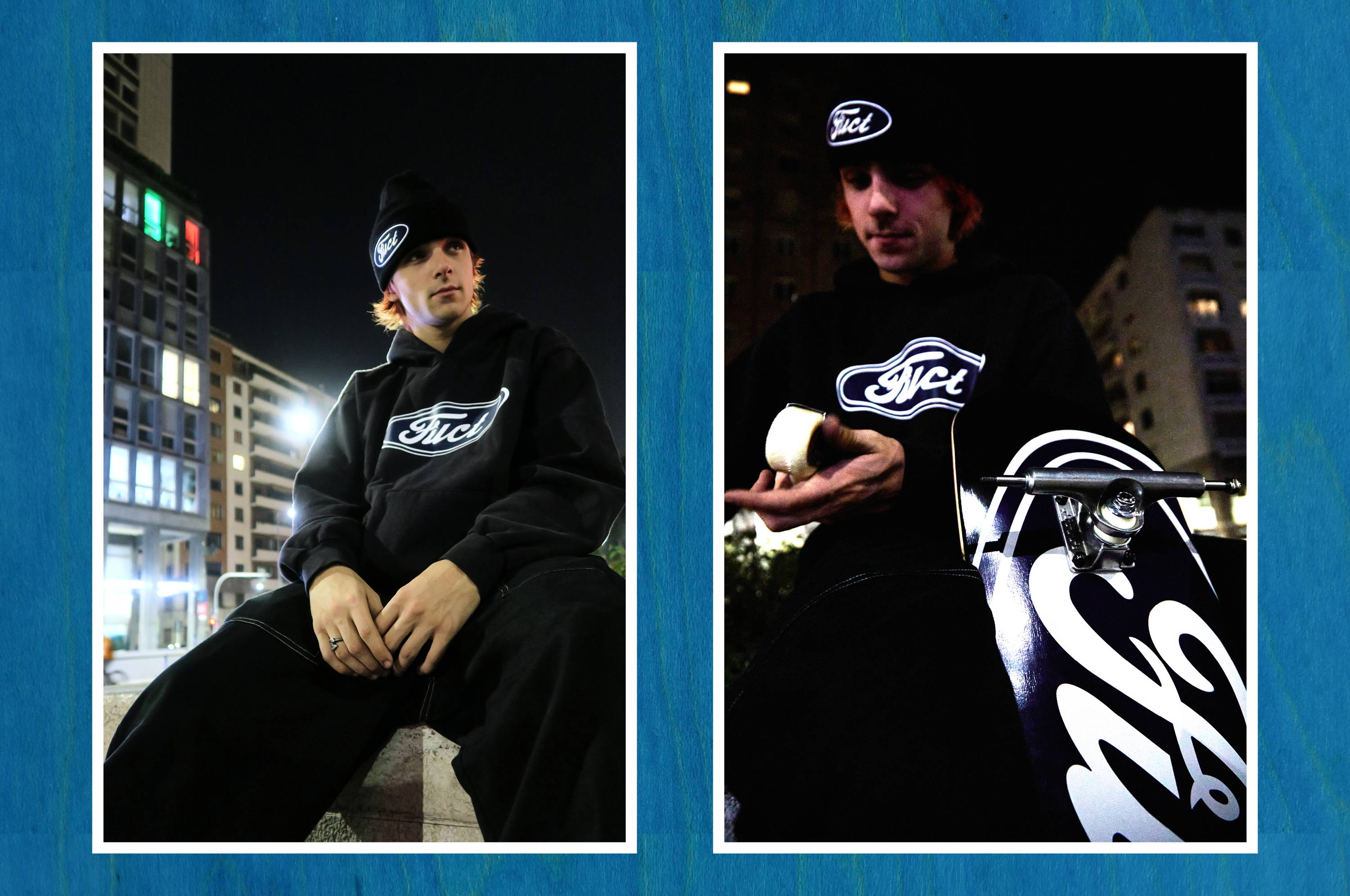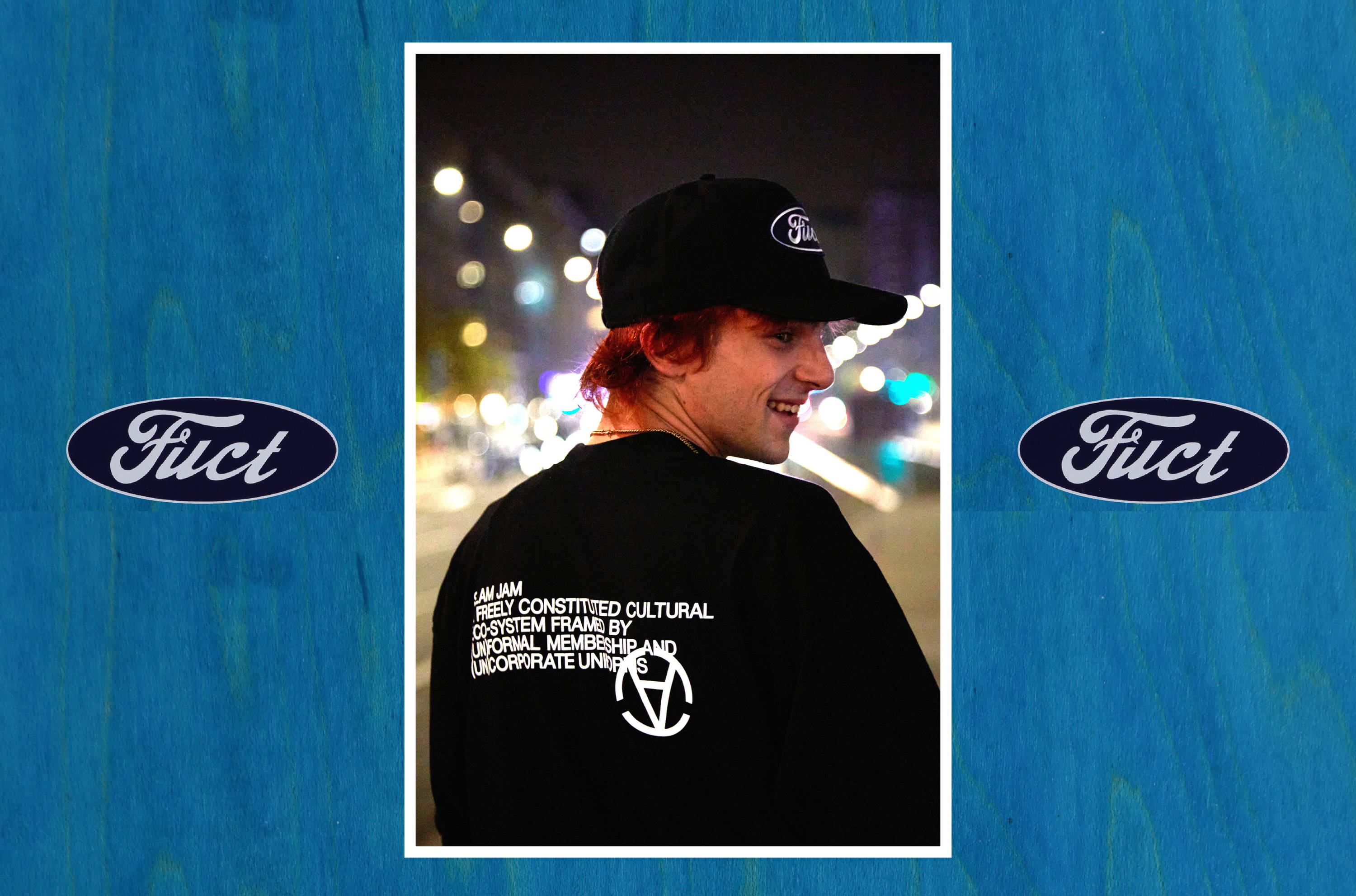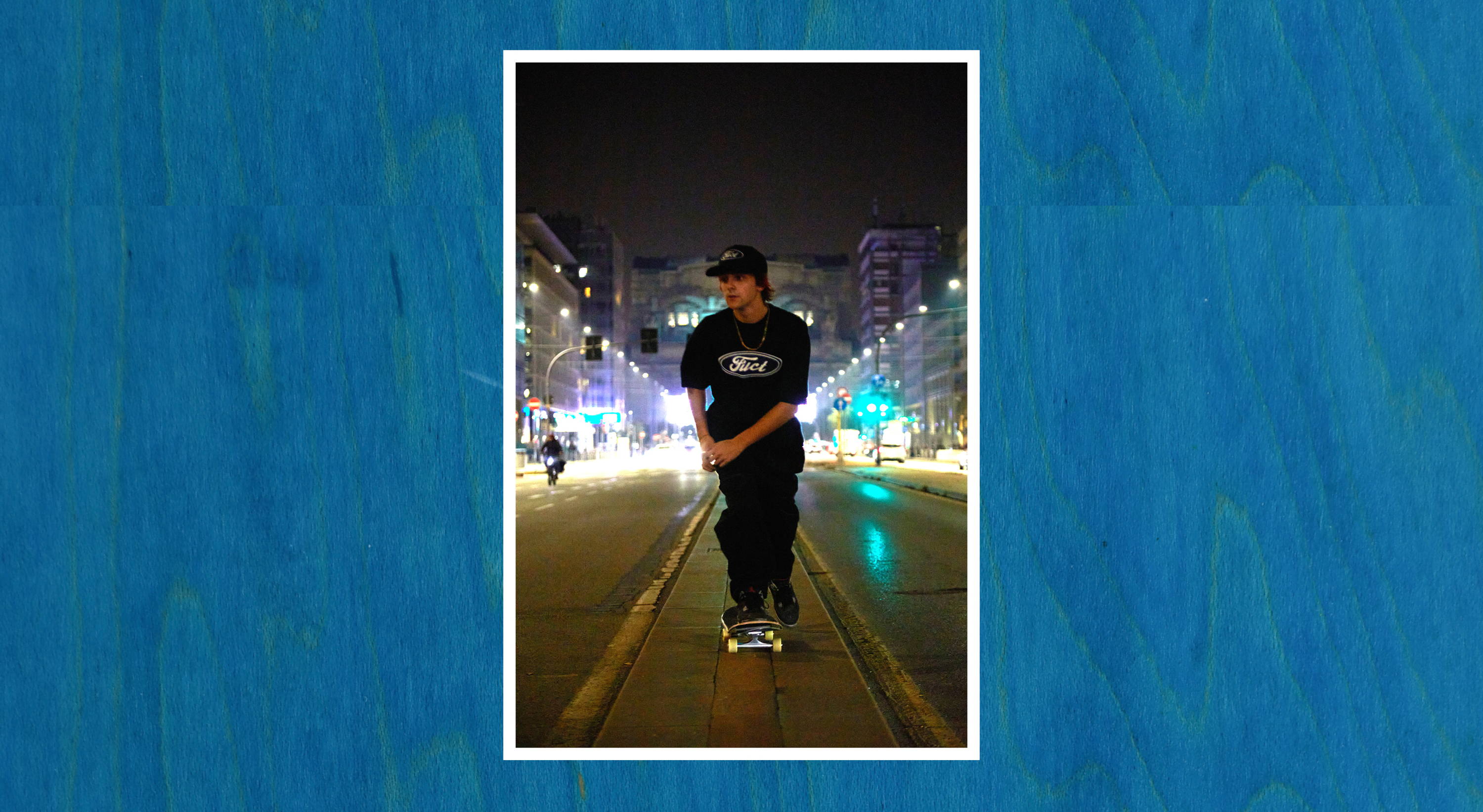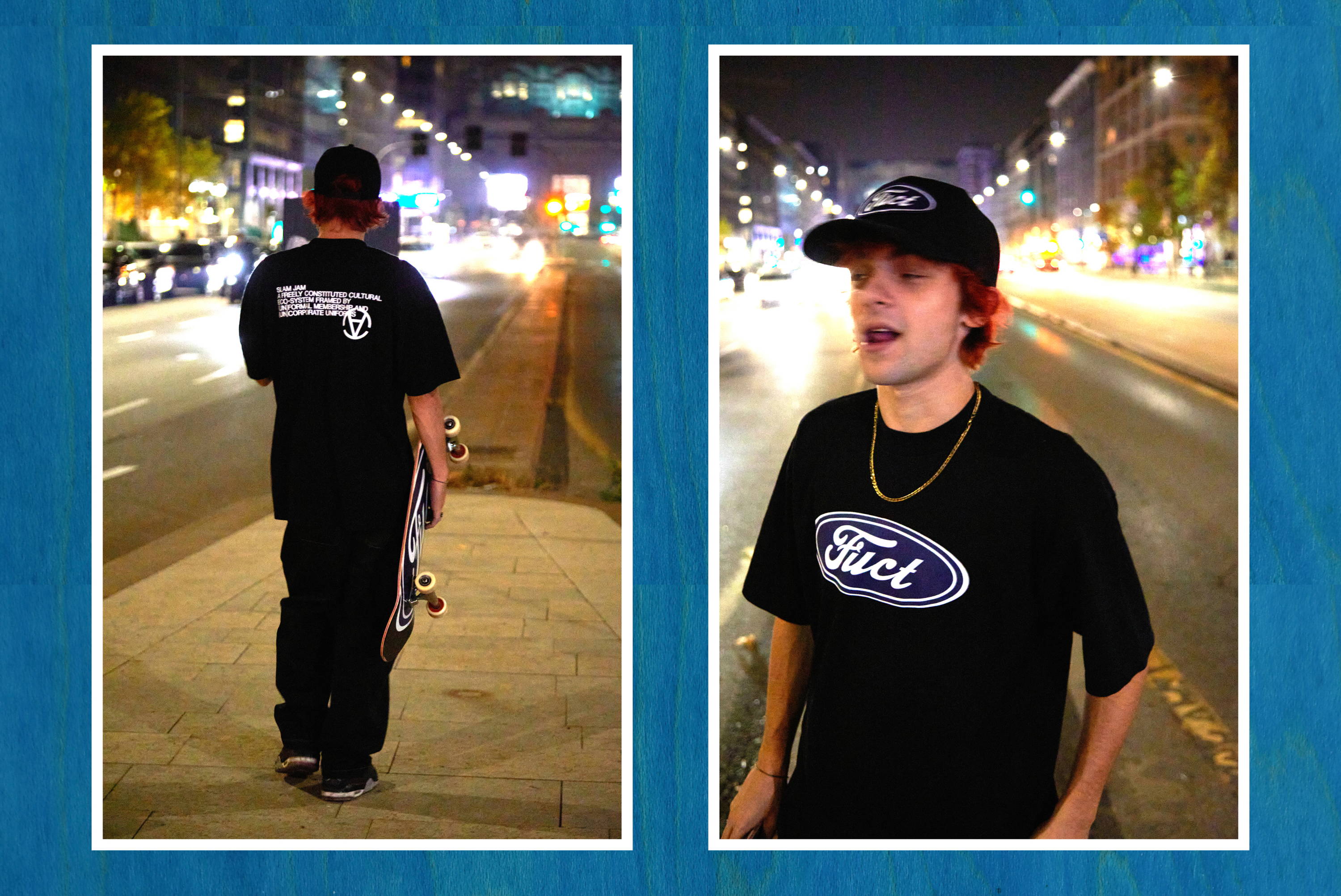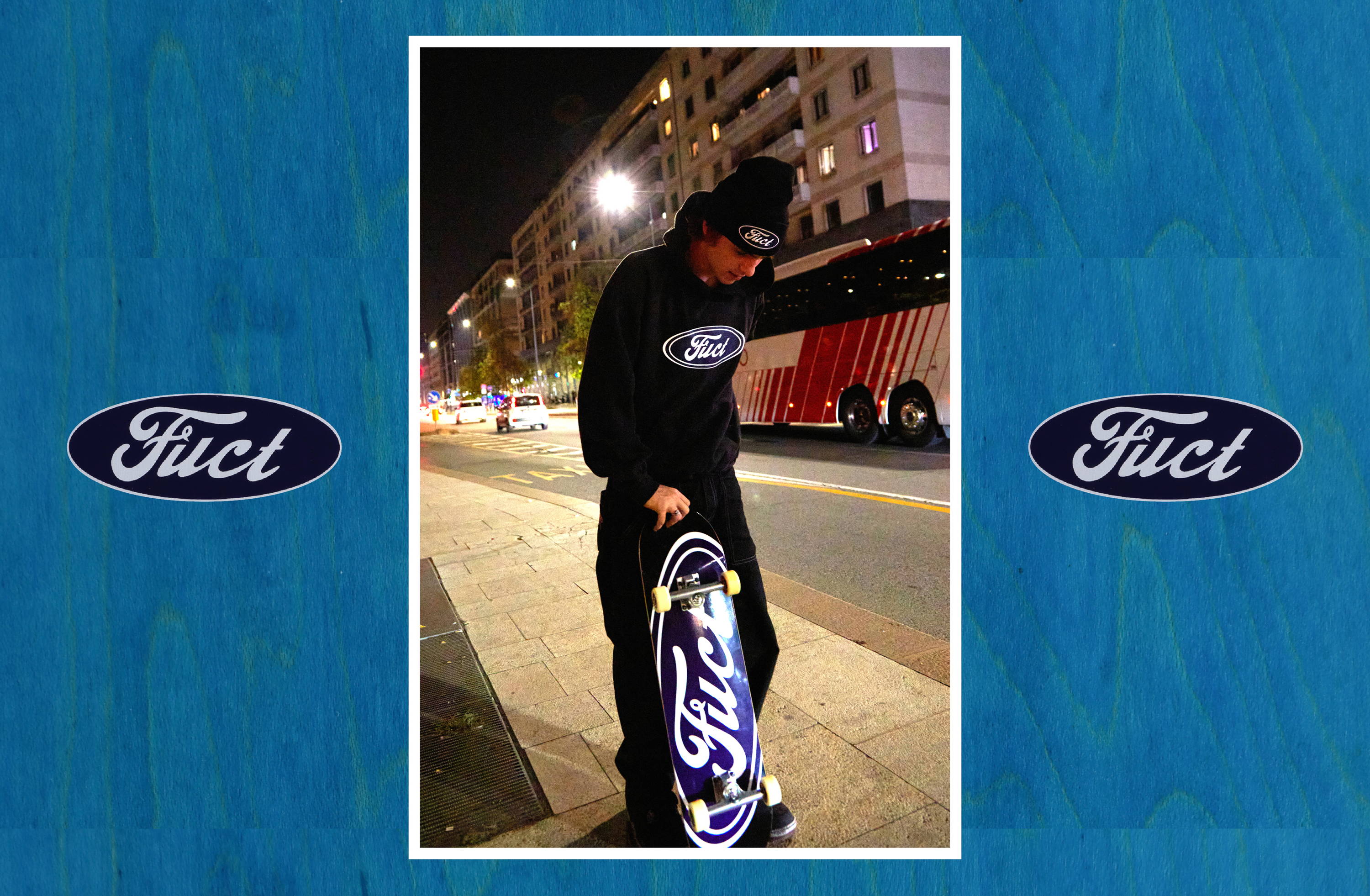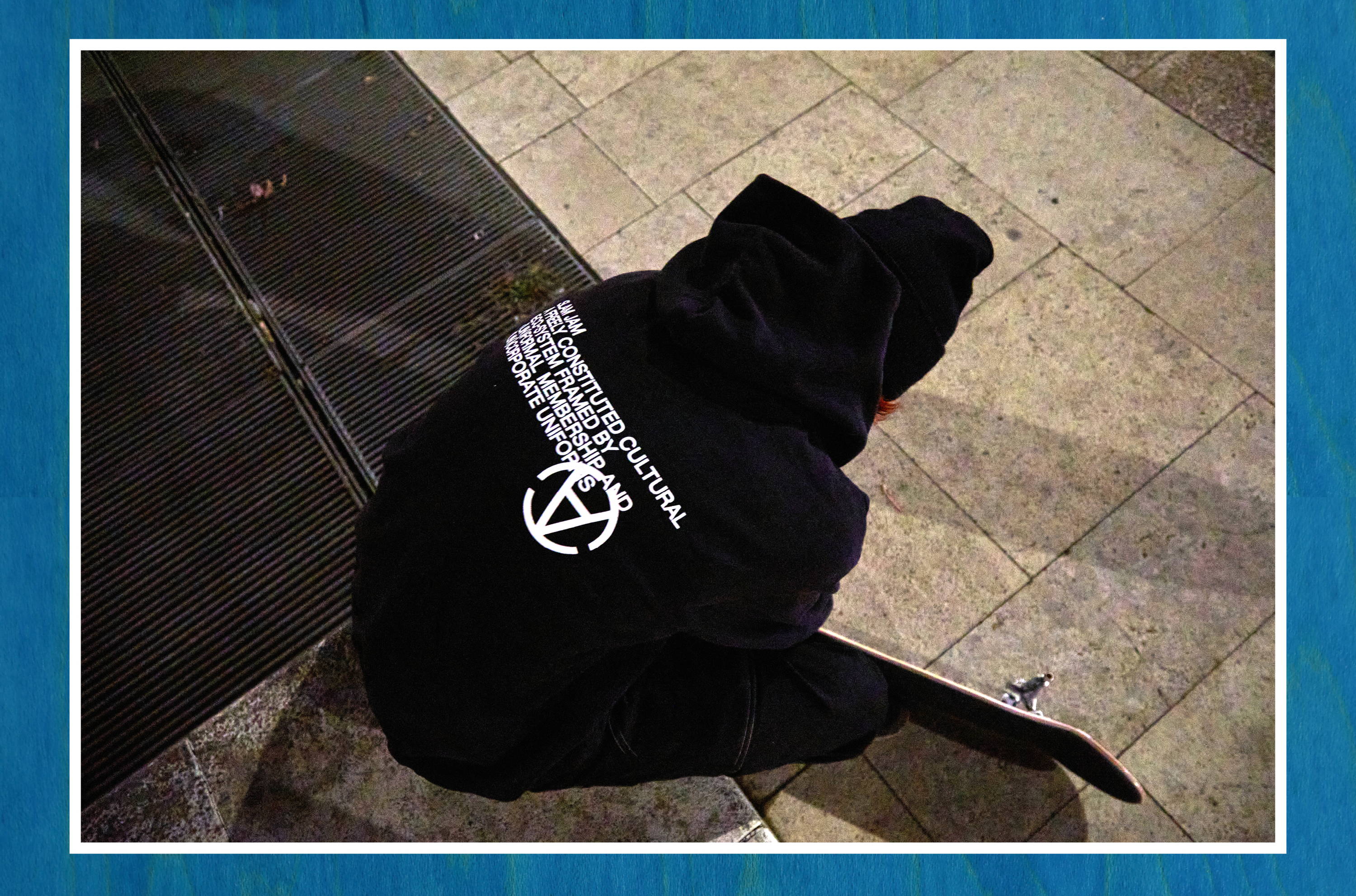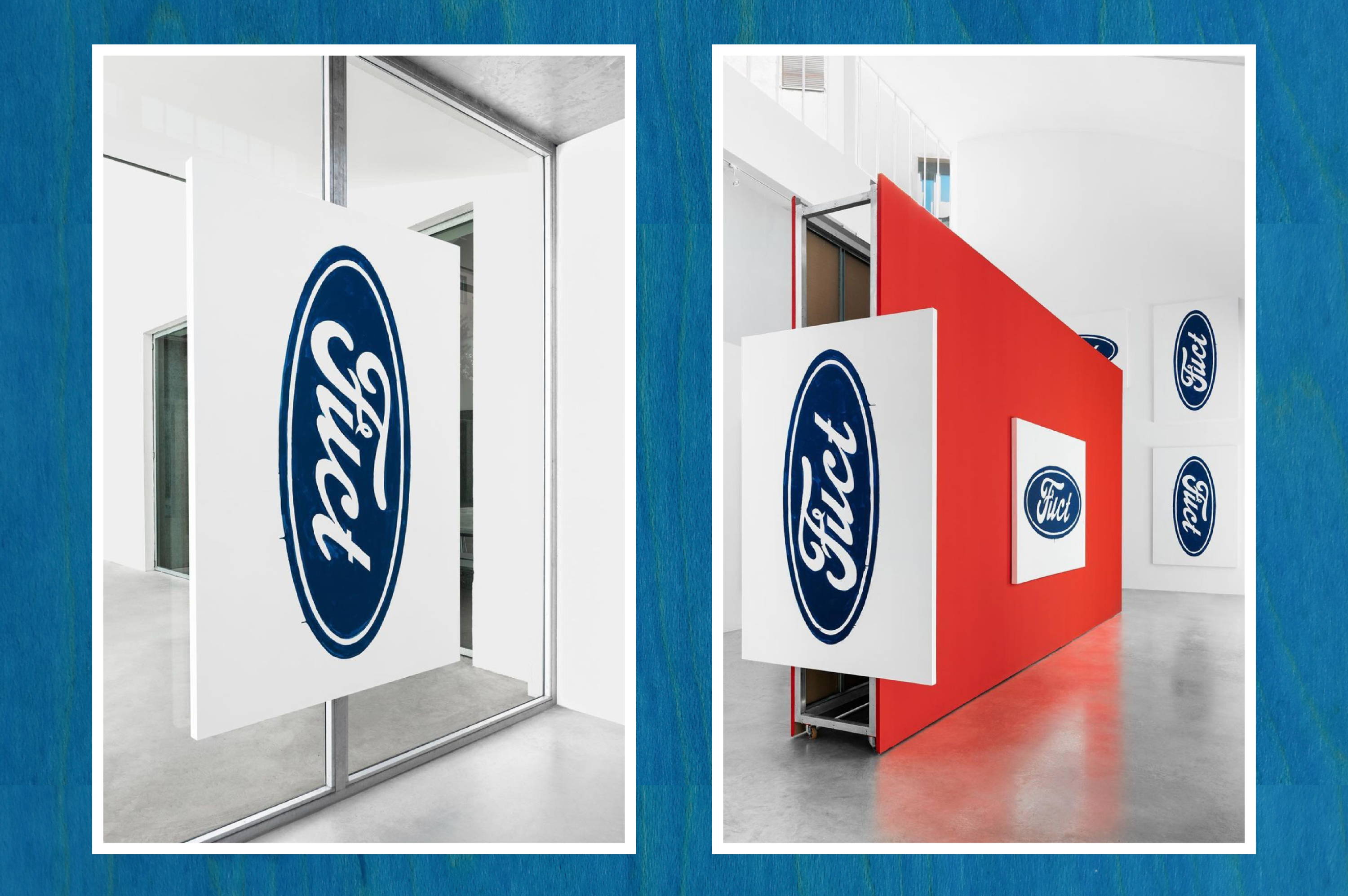 Product preview only for Shogun App.
Slam Jam Oval Logo Hooded Sweatshirt Black
Fuct
Slam Jam Oval Logo T-Shirt Black
Fuct
Slam Jam 8.25" Skate Deck Black
Fuct
Slam Jam Oval Hat Black
Fuct
This block will be excluded from: